Crystal Oceans South Florida's Premier Aquarium Service Provider
Aquarium & Water Feature Maintenance Service
South Florida's Best Fish Tank, Aquarium Maintenance Services
At Crystal Oceans, we have been providing superior customer care with our custom aquarium services since 1998. Our Clients call us the best fish tank maintenance service because we are on time, dependable, reliable and have extreme attention to detail. Not only will your fish tank thrive under the care of Crystal Oceans, but we will go above and beyond with some of our specialty techniques, including fish quarantine and ocean water reutilization and live coral inserts. If you want to contact us please call the number below or go to our contact page.
We service residential and commercial size aquariums and have the chops to maintain some of the most intricate salt water and fresh water tanks. If you want an aquarium consultation, you can call us today and we will be happy to answer any of the questions you might have.
When things break down, or you need maintenance services, we offer 24-hour emergency service to keep your aquarium safe.. Our staff is always on time, attentive to your needs, and ready to provide integrity-first repair services for any needs. If you want your tank to stay healthy and sustainable, look no further than Crystal Oceans.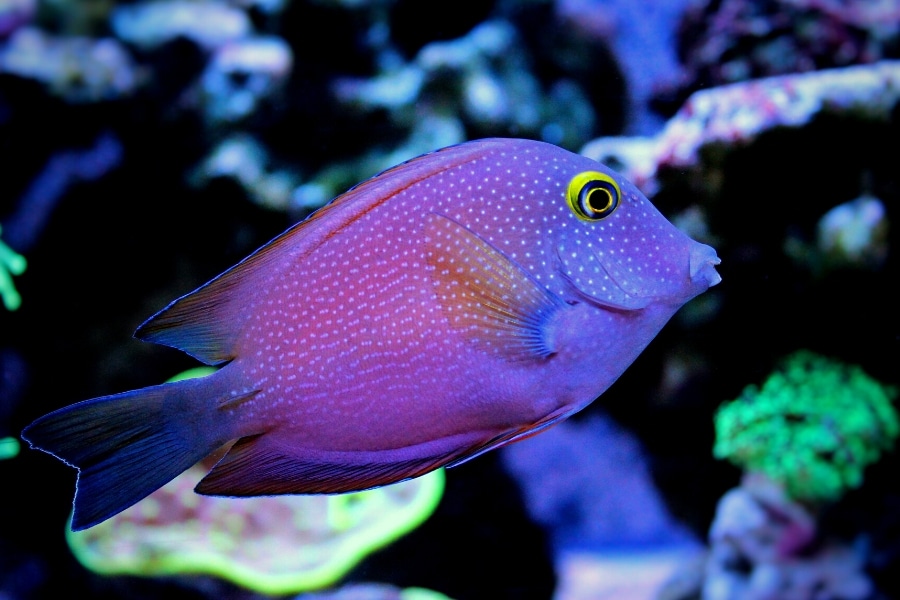 Palm Beach, Broward and Dade County Custom Aquarium Services
Creating a customized self-contained aquarium requires more than exotic fish swimming about to achieve the results you need most. When other aquarium service companies fail to inspire you, we have the design choices that you prefer.
In addition to creating a unique fish tank for your residence, we offer complete maintenance services for upkeep as well. From late-night aquarium leaks to routine scheduled care.Whatever you expect to see from your one-of-a-kind fish tank, you can count on us for superior designs each time.
Whether you can't find time to tend to your tank or you don't know where to start, choose our team. No one else provides a better range of professional services for your custom fish tanks than our experienced technicians can.
Contact us now to discuss your project's details, and learn how we can save you more on professional services for:
24 Hour Emergency Service

Aquarium Installation

Aquarium Maintenance

Coral Reef Inserts

Fish Tank & Aquarium Lighting

RO Water Delivery

Salt & Freshwater System Upgrades

Service Plans

Water Feature Maintenance

Services for custom aquariums in South Florida
24 Hour Emergency Service
Emergencies rarely happen when it's convenient for you, and we always stay prepared to assist you with any last-minute issues. You can call on us for fast and affordable 24-hour water delivery services, or 24-hour aquarium leak repair every day.
Aquarium Installation
We offer both freshwater aquarium installation and saltwater aquarium installation to suit your needs, all at affordable service pricing. Give your interior spaces the upgrade that they deserve and hire our expert contractors for better installation solutions.
Aquarium Maintenance
Over time, you need help maintaining your tanks' ideal water composition levels, as well as preventing mechanical problems from forming. We offer convenient "aquarium maintenance Near Me" solutions for your freshwater, saltwater, or reef aquariums, supplying you with superior services for any setup.
Custom Coral Reef Inserts
If a glass tank doesn't do enough to create the illusion of seascapes in your home, we offer coral packages. From artificial reef inserts to real, living coral specimens, you can achieve the level of authenticity you prefer to see.
Fish Tank & Aquarium Lighting
Once a tank gets installed, you may find that it appears too dark and shadowy underneath your living room lighting. We supply you with LED and color lights by AquaRay Lights, which offers a five-year warranty following your custom installation.
RO Water Delivery
You can count on us for local RO saltwater and freshwater delivery services, keeping your aquariums performing at their best. Or, if you have deep-sea fish swimming in your tank, we offer ocean water taken three miles from the shore.
Are you ready to get started?
Salt & Freshwater System Upgrades
Are you feeling bored with the same dull fish tank you can purchase in any pet store in the area? Why not add some pizzazz to your aquarium with filter and lighting upgrades that are sure to turn heads?
From a brand-new fish tank with all the bells and whistles to enhancing your existing setup, choose us for results. See the customized additions you prefer and save more on a superior aquarium for your home or office spaces today.
Some owners prove more hands-on than others, while some can't stomach the thought of touching anything related to their aquariums. When you don't know how to take care of your custom fish tank, we provide affordable service packages you need.
Our plans run the gamut to offer you the maintenance and upkeep you need at lower pricing and attentive technicians. Contact us now and learn more about which package proves to be ideal, and choose us for your upkeep solutions.
Platinum Level Service (Weekly)

Gold Level (Bi-Weekly)

Silver Package (Monthly)

Reef Aquarium Service

Freshwater Aquariums

Saltwater Systems

& more aquarium service
Are you ready to get started?
Aquarium Maintenance Near Me
Crystal Oceans remains more than your affordable source for aquarium installation and maintenance services, but your convenient choice as well. As your trusted name in fish tank solutions throughout the South Florida region, you can count on us for services.
We maintain aquariums throughout the greater Palm Beach County, Broward County, and Dade County communities, keeping tanks fresher every day. No matter where you have fish swimming indoors, we can assist you with any issues your aquarium may have.
Aquarium Installation And Maintenance Near Me
If you are in South Florida and need a professional to maintain your aquarium, we can help. Please refer to our aquarium maintenance service area or give us a call if you have questions, we're based out of Fort Lauderdale but travel Palm Beach County, Dade and all over Broward frequently.
Elegant, exotic, and entertaining, it's no wonder why so many area residents continue having us install their best fish tanks. For the superior service options you need and affordable daily pricing, choose us at Crystal Oceans for your best aquariums.
Can't seem to find the right fit? At Crystal Oceans, we provide custom aquarium services for many of our clients in South Florida. We tailor-make aquariums to fit the exact specifications that your space requires.
We'll bring your underwater dreams right into your living room with our creative vision and impeccable work ethic. If a basic fish tank just isn't enough, give us a call and we'll help you get started.